Have a question about our content, the Clubhouse, or anything else related to Work Brighter? We LOVE making new friends and can't wait to hear from you! 😍
Please review this FAQ and it doesn't answer your question, fill out the form below to get in touch with us.
Frequently Asked Questions
Who hosts this party?
Brittany Berger is the founder of Work Brighter. She's a content marketing strategist and consultant who spent 7 years working in tech startups before going out on her own in 2017 to make working brighter "a thing." (Has it happened yet?!)
…And yes, even though Brittany's the one writing this, Brittany will continue writing in third-person because turns out, it's fun! She gets why Sergeant Terry Jeffords does it.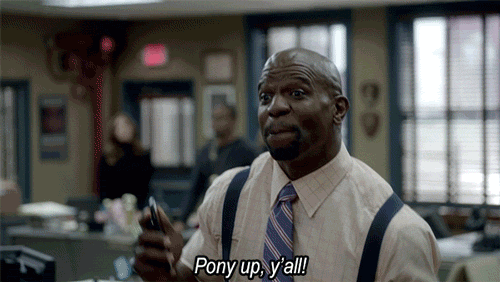 Okay, cool. Can I pitch you my guest blog post idea?
Sorry, but no thank you! Guest posts on the Work Brighter blog are offered on an invitation-only basis.
How about adding a link to my blog post/ultimate guide/infographic?
Nope, our content is fine without it, thank you very much!
Gotcha. So…can we partner together for a collaboration of some kind?
Not sure, but let's find out!
Work Brighter is definitely open to collaboration ideas and, especially if you're looking to:
Become a sponsor of the Work Brighter newsletter
Interview our founder, Brittany, on your podcast/blog/video show
Co-host a webinar with Brittany to teach your audience about the Work Brighter mindset
Leave a message below about what you have in mind.
Question not answered above? Drop us a line: